Powder room wallpaper is the hottest interior trend of 2022. And we can clearly see the reason. Powder room is that one space in house where it is so easy to create a visual statement. Whether it is a graphic wallpaper or a bright pop of color, this often becomes a playground for design experiments. And that totally makes sense – you can keep the rest of the house classy and let your freak flag fly when decorating powder room.
How to choose a wallpaper for powder room?
You should start with deciding on the material. We recommend sticking (literally) with peel and stick wallpaper as it allows to skip the mess and do it by yourself in a matter of few hours. The same goes for choosing a pattern. Bigger and larger-scaled prints will fill the room and add a busy feel to it. It will be easier on the eye and create a bolder impact. Smaller patterns, on the other hand, will help you to add a spacious effect and help the eye wander (we all know how the sense of time sometimes fades away in powder room). Small pattern will also help with the application process. Dainty prints are more forgiving and tend to disguise the flaws of installation.
Unique Bathroom Wallpaper
Many use bathrooms as the playground to showcase their design prowess and add a more playful touch to the atmosphere. Interior designers lately have been playing around patterns like exotic birds and butterflies, loud shapes and large-scale flowers. The goal here is to create a room that brings cheer into the home. Powder room brings the perfect opportunity to experiment with whimsical patterns and bold colors. The rules are simple: be fearless and fun, as you can hardly choose too much.
Powder Room Wallpaper on Ceiling
If you want your powder room to stay more classy and neutral but crave an unexpected accent, add a dramatic touch by wallpapering the ceiling. The good news is that you can install wallpaper in most powder room areas. Bold wallpaper ceiling makes a great contrast to neutral walls if done correctly. Darker colors on the ceiling will create a "heavier" effect, weighting the room down. This will make the space look more cozy and homely. However, lighter hues will open up the space and make the room feel larger than it is. There are just a few rules to keep in mind when decorating your powder room with a wallpapered ceiling.
First of all, pay attention to preparing the ceiling beforehand. You should start with smooth, clean, and intact surface. There should be no cracks to avoid buckled wallpaper effect. The same goes for popcorn ceilings. Wallpaper will not stick on it as well and the texture will show through. Second, choose a high quality material. We highly recommend choosing peel and stick wallpaper as it will be way easier to apply it. It should be thick and highly adhesive to hold for many years to come. therefore, The Wallberry is the perfect match as we do offer the highest quality peel and stick material.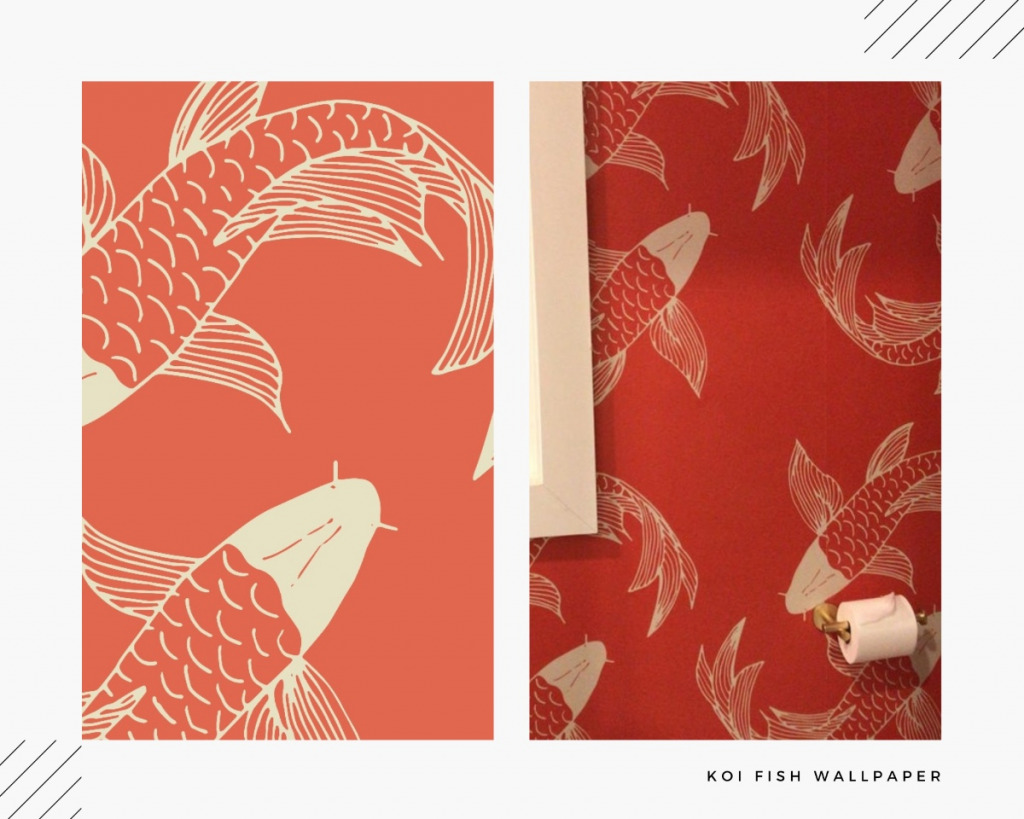 All You Wanted To Know: FAQs
How many rolls of wallpaper do I need for a small powder room?
To calculate the amount of wallpaper rolls needed, keep in mind a simple technique. Wallpaper here is sold in panels that have the same width and different heights. To find out the panel size needed, just measure your wall height and choose the panel size that matches perfectly or is a few inches larger. We offer 96, 108, 120 or 144 inches high wallpaper panels. The width of all these panels are 25 inches. Therefore, measure the wall width and separate it with 25. The closest biggest number will be the amount of panels needed. For example, if your wall is 120 inches wide, separate it with 25 and you'll get 4,8. To cover the wall, take 5 wallpaper panels. Some extra inches will be useful when applying it on the wall.
It doesn't matter if you want to cover all the room in wallpaper or install an accent wall – the math is the same.
Can you wallpaper a powder room?
Absolutely yes! Even more, this is one of the hottest interior trends right now. Wallpapered powder room looks trendy and modern. You can use our peel and stick wallpaper to cover just an accent wall or all the powder room at once. The best thing is that you can play around with bolder patterns and colors while the rest of your home stays more classy and sophisticated,
How to decorate small powder room?
Choose wallpaper that optically enlarges the space. Opt for lighter colors as they tend to open up the space and make it look larger. The same goes for patterns – choose more dainty and smaller-scaled prints to add a spacious effect. We believe that the best colors for a small powder room is light powder blue, sage green, peach pink or sandy nudes.
Is it hard to wallpaper a bathroom?
It is easier than you think when choosing the right material. If you use peel and stick wallpaper, the application process is more simple and can be done by yourself in just few hours. Of course, you'll have to pay attention to all the hardware attached to walls. Take down all towel holders, light fixtures, mirrors and other things before putting the wallpaper on.
What wallpaper is suitable for bathrooms?
We recommend choosing vinyl wallpaper as it is more resistant to humidity. For a DIY project, peel and stick technique be the easiest option. Just pay attention that the wallpaper material should be highly adhesive to make sure it won't come off by itself.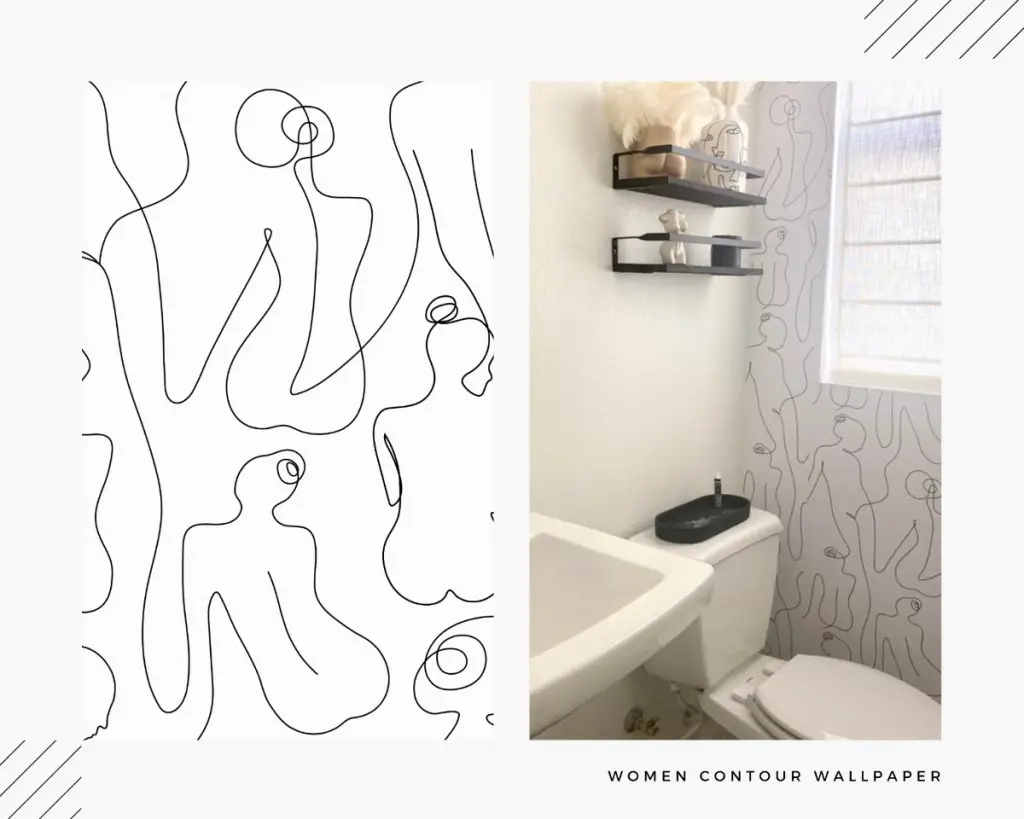 Explore our Suggestions for Bathroom Wallpaper: