Boho wallpaper trend is here to stay. Here at The Wallberry, we can assure you that bohemian interior is among the top picks of interior designers and home decorators. And the reason behind that is clear: why choose something classical when you can revive your place with a modern yet funky accent? Since peel and stick wallpapers have become a thing, this is the perfect marriage between the trend and material. Read more to discover how you can ride the trend bandwagon right away.
Boho wallpapers sometimes get associated with hippie vibes, although that is rarely the case. Even more, bohemian style is more associated to modern and quirky patterns that make the space more lively. It includes playful patterns and fun colors. If you're wondering how popular exactly are boho wallpapers, just do a little research. Just scroll through Instagram feed, Pinterest or coffee table books about interior to be sure that this is the IT style of the moment.
The Art of Mixing and Matching Boho Wallpaper
To understand the style, we must go to the roots of it. A French word bohémien refers to a group of people, usually gypsies, who came to France from Bohemia, Czech Republic. A few decades later, this term was associated to artists, musicians or writers who traveled from one European city to another, experiencing the nomad lifestyle. Due to the fact that this interior vibe gained its popularity in 60s and early 70s, it is often associated with hippies. Therefore, the characteristics might be common to flowerchilds of previous century: colorful, carefree, well-traveled. What makes this trend more unique than others is that you can make this style truly personal. Just play around different souvenirs and objects that are meaningful to you, cultural references and your favorite colors.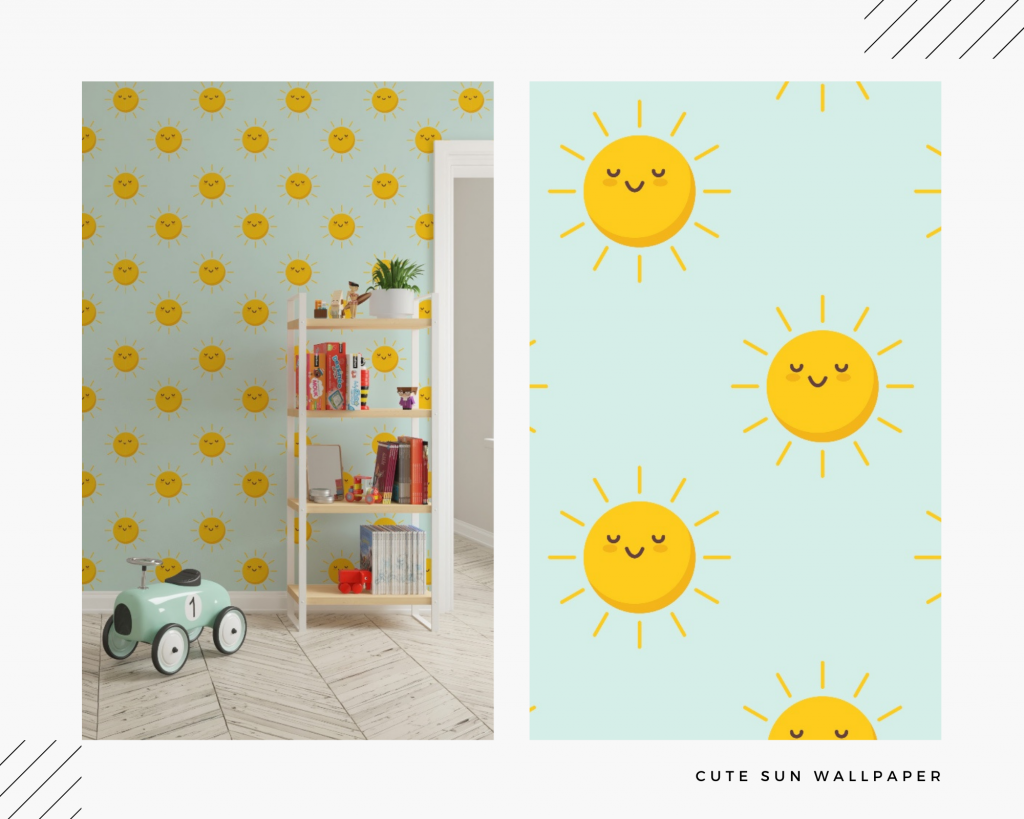 Boho Aesthetic Wallpapers
Boho aesthetic wallpapers usually require a lack of structure. Instead of that, you'll have to choose a design that shows layering and playing around with colors, patterns and materials. One thing is clear – there is no such thing as "too much". When it comes to colors, the options for boho wallpaper seem truly endless. Choose anything from neutrals, warm earthy hues and rich jewel tones. Think deep brown, burnt orange, terracotta, forest greens and so on. If you want to achieve the effect that interior magazines will line up for, go for tie-dye effect. Dyed color schemes and native patterns like Ikat from Cambodia and Suzani from Central Asia will give the room a sense of exoticism. If you want to enhance the vibe in your room even more, choose different sources of lightning. Fuzzy rugs and colorful artworks are very welcomed.
Choose Modern Boho Accent Wall
Sure, bohemian trend hasn't changed much over the years. However, 2022 has made its own corrections and the trend looks more sleek and updated. Bohemian style was never about cluttering your space and turning it into flea market. This year we have noticed that the trend has become more clean, refreshing and fresh while still staying fun and adventurous. No wonder we have experienced the birth of a new term – boho chic. To ride the bohemian chic trend, choose a minimalist boho wallpaper. For example, the colors of it should be more subdued, light and natural. Also skip too much of loud patterns. Minimalist boho designs like Sage green feminine wallpaper or Beige Scandinavian wallpaper would be the perfect choice. For a nursery, choose light and fun designs, like Cute sun wallpaper.
Explore our Suggestions for Boho Wallpaper: