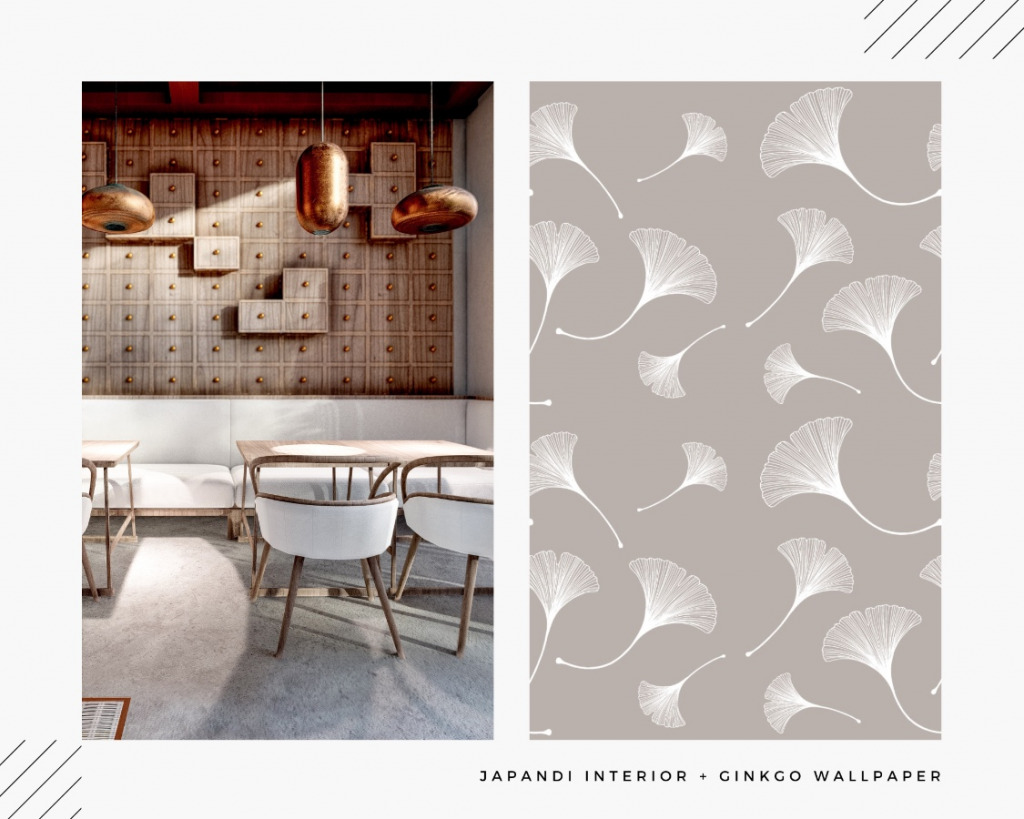 Japandi wallpapers is the latest interior trend that is taking over the world by a storm. In other words, Japandi = Scandi + Japan. In this article, we will explain the trend and reason of popularity and show some of the finest examples of incorporating this stile in your interior as well.
Japandi Wallpapers And Interior
Japandi is an interior design aesthetics that combines the principles of Scandinavian and Japanese approaches. To understand this style better, you must explore Scandinavian and Japanese aesthetics first. Scandinavian interior is a term that is one of the best-known all over the world. The hype around it boomed some years ago and demanded every corner of the house to be pristine clean, white and minimalistic. This design was defined by its clean and simple lines, a focus on functionality without loosing the appeal to beauty. On the other hand, Japanese style might seem similar but it has its differences. It is also anchored by natural materials, simple figures and neutral color scheme. Japanese design is more known because of the contrasting colors and materials, indigo elements, dark wood and stone elements. It is based on the philosophy of wabi-sabi which embraces the beauty of simplicity and deliberate imperfection.
The Best of Both Worlds
You might wonder – if they are both so similar, why would anyone combine them? In short, it adds depth to a neutral color palette associated with Scandi style and adds harmony to a chaotic space. Scandinavian design focuses more on functionality while Japanese design embraces the natural imperfection of design and the used materials. This fusion puts an emphasis on functionality, serenity and minimalism and is the perfect choice if you're dreaming of turning your room in a sanctuary. This style truly is a perfect match to any house as it never gets boring or seems too much. The easiest way to achieve this is by choosing one of our Japandi wallpapers.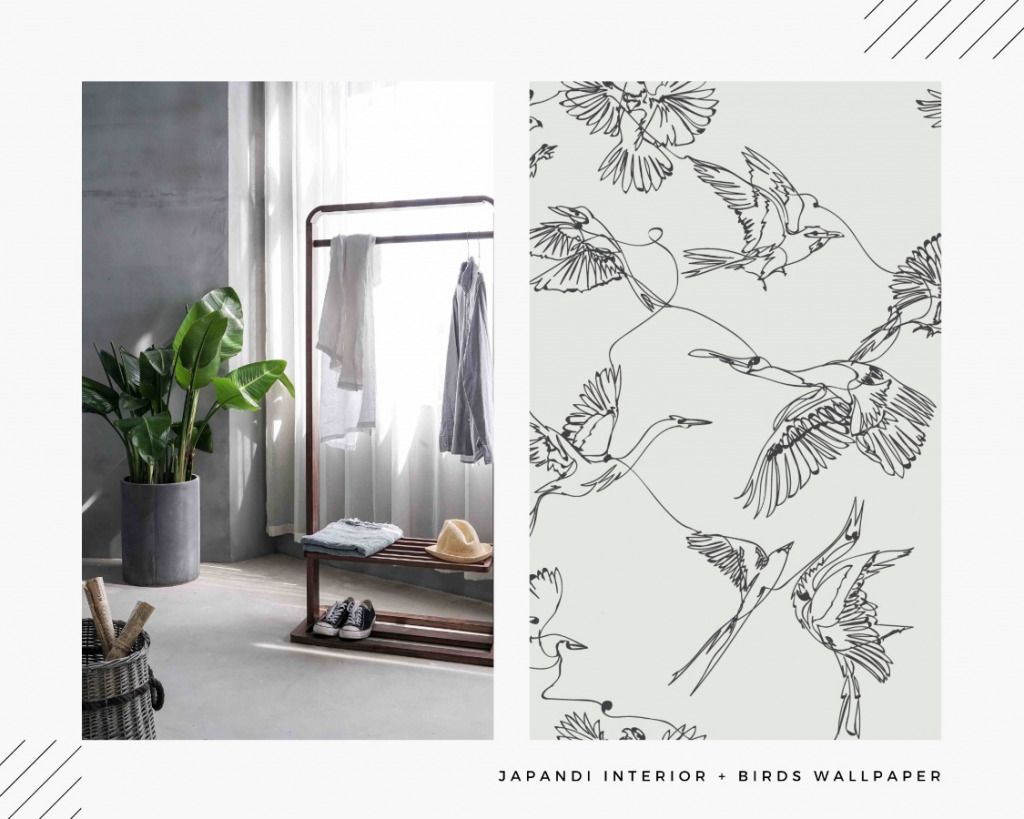 Calm Color Palette
To enhance this interior, go for muted, cream, beige, oatmeal and very light earthy colors. The rule of thumb is that these hues should come from the nature. For example, imagine a Northern sea shore and you'll have all the perfect shades in mind. To add an accent, combine it with darker and bolder hues, like cognac-colored wood furniture or chocolate wood flooring. Explore our minimalist wallpapers collection to find more designs that embody this style.
Imperfect Lines and Forms
Another characteristic of Japandi style is a deliberate imperfection in patterns and forms. Never choose a print that seems too predictable. Instead of that pick hand-painted or broken lines. The Japandi wallpaper can also feature a very subtle floral or botanical print that adds to these simple aesthetics. Both of these design philosophies support being in nature and emphasises that in interior as well. Therefore, in these interiors you will often see materials like stone, wood, linen, dried plants, textured rugs and ceramic objects. You should also create a space that emphasizes the natural light during the day and warm light at night. And last but not least, the easiest trick of adding this feel to your space is decluttering the room of useless items. In Japandi style, every decor has a meaning and functionality.
Explore our Suggestions for Boho Wallpaper: